Devoxx France 2015 return of experience
devoxx 2015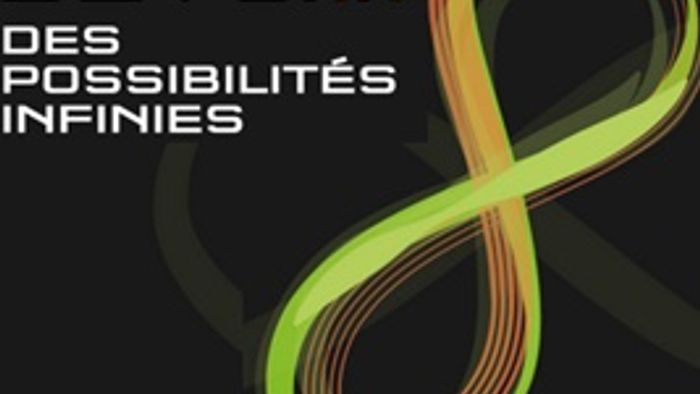 Devoxx France 2015 return of experience
Devoxx France is a conference for developers which took place in Paris during 3 days in April 2015.
As explained by the Devoxx team, the goal of Devoxx is :
To provide a technological conference of quality,
where the enthusiastics developers can come to learn,
work in network, to hack code, to make monitoring,
and to come to be inspired during 3 days.
Summary quoted from Oracle website:
In this 20th year of Java, the theme of Devoxx France 2015 was about innovations in technology over the next 20 years.
In his keynote, Java architect Brian Goetz described a development approach that keeps up with the technical needs of developers.
Java 9 will deliver a modular platform tuned to hardware requirements.
CEO Quentin Adam of Clever Cloud considers that engineering roles are entering an age of specialization.
Dan Allen, an open source advocate, author, and world renowned speaker, discussed the responsibility of developers to preserve digital information for future generations.
CCO Stephan Tual discussed Ehereum, an open source and decentralized platform allowing the creation of P2P businesses with new infrastructure, communication and privacy.
Inside Devoxx France 2015
What is Devoxx ?
Devoxx is one of the most important conference in IT development.
The Devoxx France is:
Created by members of Paris JUG
Comes from Belgium (Stephan Janssen)
has more than 2500 visitors
speaks about Java, Agility, Web, Cloud Computing, Mobile…
What for ?
IT front line conference:
See avant-garde conference (Web components…)
To know Java roadmaps (Java EE 8, Java 9…)
See Development accelerator tools in action (Java Hipster, JBossForge…)
Get industrialisation return of experience (Groovy release…)
Lot of information : help vision on IT plan
Opportunity to share point of views with IT actors in a simple way
To be part of IT community
Devoxx « Word Of Mouth »
Here are 8 words most used in Devoxx conferences (based on track titles):

As we can see, « Java » is obviously in good position.
But Web and Mobile represent an important part of the conference.
Devoxx tracks
Devoxx is composed of 8 differents tracks of topics :

Tracks summaries
Java, infinite possibilities
42 conferences
Java still very active despite the explosion of Web Front technologies
Topics of the conferences:
Java today and the next 20 years
Java Stream (data management)
JBossForge (Java EE dev accelerator)
RxJava (asynchronous and event-based programs)
CDI (Context & Dependency Injection)
Hystrix (Netflix – Latency and Fault Tolerance)
Micro Services (API and architecture)
Spring and Spring Boot
Hibernate
Architecture, Performance and Security
28 conferences
API in the middle of questions
Oriented to Microservices and Cloud
Topics of the conferences:
API
RxJava (asynchronous Java)
Akka persistence (toolkit for concurrent, distributed)
Circuit Breaker Pattern
AsciiDoc
Performance, Benchmarks and Optimisation
Lock free applications
WebCrypto API
Cloud & DevOps
30 conferences
Cloud and Docker in the middle
Topics of the conferences:
Big Data and Data Science
Release process (Groovy experience)
Cloud deployment tooling: Docker, Mesos, Marathon
Cloud application monitoring and development
Linux packaging for Docker/LXC orientation
Scaling with Kubernetes
Lot of new Cloud Solutions: Google Cloud, Amazon AWS Elastic Beanstalk, IBM Bluemix, Microsoft Azure, Cloud Foundry (OSS), RedHat OpenShift, Heroku, Clever Cloud…
Alternate Languages
16 conferences
Javascript full stack
Topics of the conferences:
JavaScript

Spread more and more
Full stack capacity

TypeScript : JavaScript of AngularJS v2
Ceylon : runs Java and JavaScript virtual machine
Scala : functional programming
Scripting combination : JavaScript, CoffeeScript, ClojureScript, GopherJs
Go : Google system language
Agility, Methodology & Tests
33 conferences
New management
Build automation level up
Topics of the conferences:
BDD worst practices
Code review strategy
Geek management
Technical debt
Testing:

Unit testing concurrent code
WireMock
Build automation : Gradle

Ultimate Bug Fighting
Software craftsmanship
Big Data & Analytics
27 conferences
Data Science is one the big IT subject
Topics of the conferences:
Spark is replacing Hadoop/MapReduce
Streaming : Kafka
New databases: Cassandra, Datomic, InfluxDB
Data mapping : Elastic search
Log management : LogStash
Web, Mobile & UX
33 conferences
Lot of development tools
AngularJS in the middle of JS
Topics of the conferences:
JavaScript :

AngularJS: debugging, performance
Browserify: modularity

Vert.x : polyglot event-driven application framework
Jhipster : Spring Boot + AngularJS generator
Ionic Framework : powerful hybrid mobile
Web components : the future of Web
Future
17 conferences
Connected objects : new fields of development
Topics of the conferences:
Cognitive application (IBM Watson)
Paris JUG and Duchess talks
The future of reading and writing

Robotics
Connected objects
Home automation
Aldebaran robots
Autonomous Drones
Robots could learn

IOT : Internet of things
What is coming next ?
DevOps in every conferences
DevOps very discussed in every conferences
Use case : Groovy release mechanism (use Bintray to deliver)
DevOps oriented to Continuous Delivery (Jenkins Delivery Pipeline, Tests Arquillian, Logstash)
Ops behaviour metrics : Logstash, Statsd and Graphite
Distributed systems tooling:

Docker
Apache Mesos
Marathon

Even for development environment : Docker Compose
Use native package to be ready to containers
Drove by the Cloud
In most of the presentations, Application Servers were replaced by Cloud solutions and deployment managed by Docker

Lot of new Cloud Solutions: Google Cloud, Amazon AWS Elastic Beanstalk, IBM Bluemix, Microsoft Azure, Cloud Foundry (OSS), RedHat OpenShift, Heroku, Clever Cloud…

Major Cloud companies push their tools to Open Source (NetFlix, Google)

IT architecture orientation : end of monolithic architecture, Microservices, asynchrone

Technologies: Docker, Mesos, RxJava, Spring Boot/Cloud, WildFly Swarm…

Manage cluster of Linux containers : Kubernetes

Adapted to multi technologies fronts : Mobile, Web…

Even Cloud IDE: Codenvy Eclipse Che
Development accelerators
Powerful stacks with simpler developments: Spring Boot, Fluent HTTP, Java EE CDI

Generator tools to shape and accelerate development: Jhipster, JBossForge

Spring Boot shape your developments

Simplification of Spring configuration
Possibility to create your own starters

Documentation industrialisation: AsciiDoctor

Environment setup : Docker (and Docker Compose), Mesos, Marathon
Web technologies spreading
Javascript and Web technologies spreading more and more
Google Stack prominent

Angular JS (framework)
Material Design (visual rules)
Polymer (web components)
Cloud endpoints (backend)

Ionic Framework for Mobile Hybrid development
Web components define future of web developments
Node.js : base platform for a lot of tools (Ionic, Jhipster…)
JS is still very dynamic new ecosystem : React.js (Facebook UI)
New norms : HTTP2 (performance enhancement)
Train of thoughts
Agility but with taking a step back

BDD difficulties due to lack of impact mapping
Cross design workshop (share the design of the application)

Responsibility and free-will of the developer

Private life
Security, back-door, technical fail

New way to IT management

Quash received wisdom (step back on general ideas)
Manage geeks by continuous improvement sharing

Internet of things

Connected objects are projects of today
More and more IT projects on Robotic
Sum up and conclusion
And Continuous Integration in all this ?
Inspiration to define better development use cases
Get fresh on best practices on tests, build, code analysis
Confirm current choices according to the development community
Understand the trends which lead to technology shifting
See other release management use case :
Groovy Release management
Tools examples:

Jenkins : Mesos plugin, Docker plugin

Environment setup: Docker Compose

Continuous Delivery : Jenkins delivery pipeline
Conclusion
Devoxx is a motivating experience, specially when you are asking yourself question on the IT vision to adopt.
New orientations are spreading:

Cloud oriented development is clearly a global shared vision
Microservices architecture will be associated to Cloud orientation
Fast development (Spring Boot, Jhipster, Javascript full stack) is mandatory to time to market innovations

New IT point of view

DevOps idea is spread on all IT subjects

New inspiration

Philosophy : as the quote said « with great power comes great responsabilities »
Robotic : is becoming a real field for IT projects
Learning : how to learn and how « to learn to learn » is becoming a big topic
Responsibility and security :
New way to manage projects : adopt management transparency, step back on received wisdom, agility and impact mapping is not a good choice = it is becoming mandatory
Links
External links:
Devoxx web site information
Parleys web site to watch conference videos:
Language
DevOps
Cloud
Netflix OSS
Web

Google cloud endpoints
Ionic framework
Service workers

Development accelerator

Jhipster
JBoss Forge
AsciiDoctor